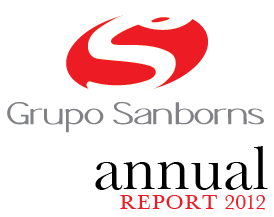 letter

to shareholders 2012

ECONOMIC CONTEXT
The same structural and financial conditions that characterized the global economy in the past few years remained in force in 2012. Most significantly, the macroeconomic variables of developed nations continue to be problematic, which has an impact on global economic growth...
download

the iPad version of our Annual Report 2012

social

responsibility

Sustainability
Actions

management's

discussion and analysis 2012

In 2012 we augmented our presence in the market and implemented Initiatives to reward our customers' loyalty, which resulted in increased traffic at the stores. We began introducing exclusive merchandise and we diversified menu selections at our restaurants, while maintaining...